EXTRA, EXTRA ENTERTAINMENT SERIES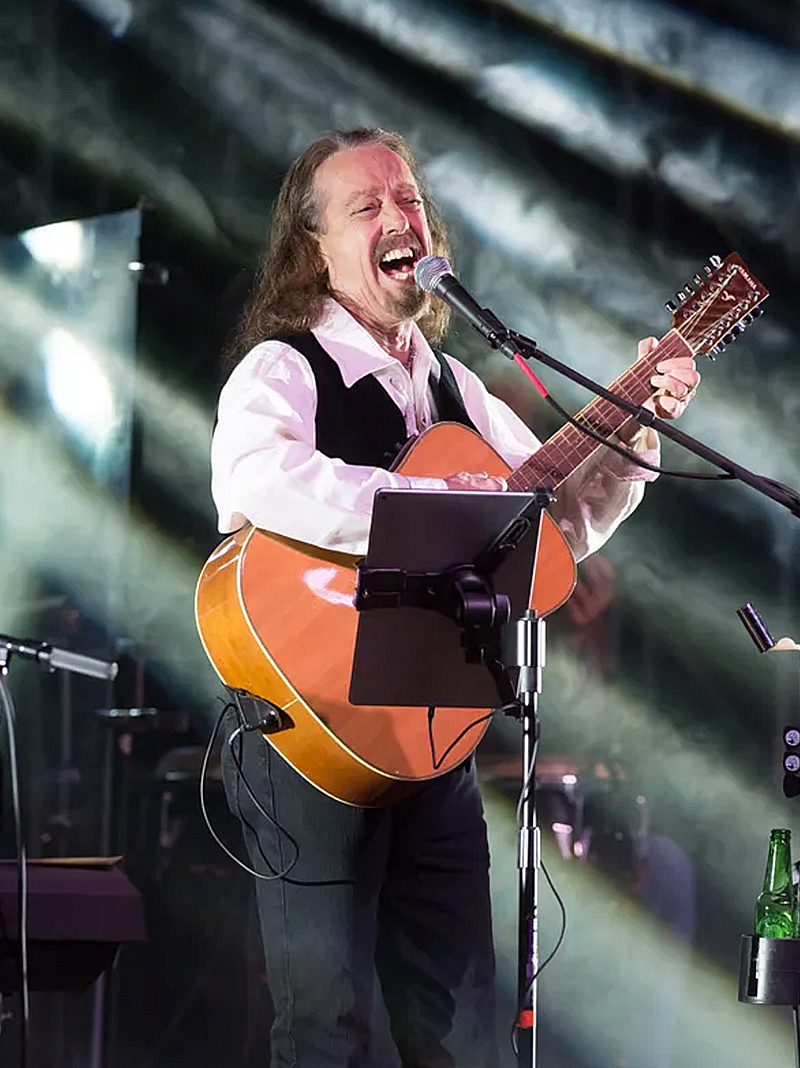 PAT LISTON
Jan. 7th, 2023 at 7 pm
The anchor of Southern Rock Ballads from "MAMA'S PRIDE," Pat Liston, will appear on the ALT Stage for One Night Only – Saturday, January 7th, at 7 pm. Tickets are just $25 for this 2-hour concert with a renowned Artist with local roots and a career in beautiful Music. The Depth and Breadth of Pat's Musical talents will astound audiences as he comes to the ALT showplace direct from an engagement at the St. Louis Pageant Theater!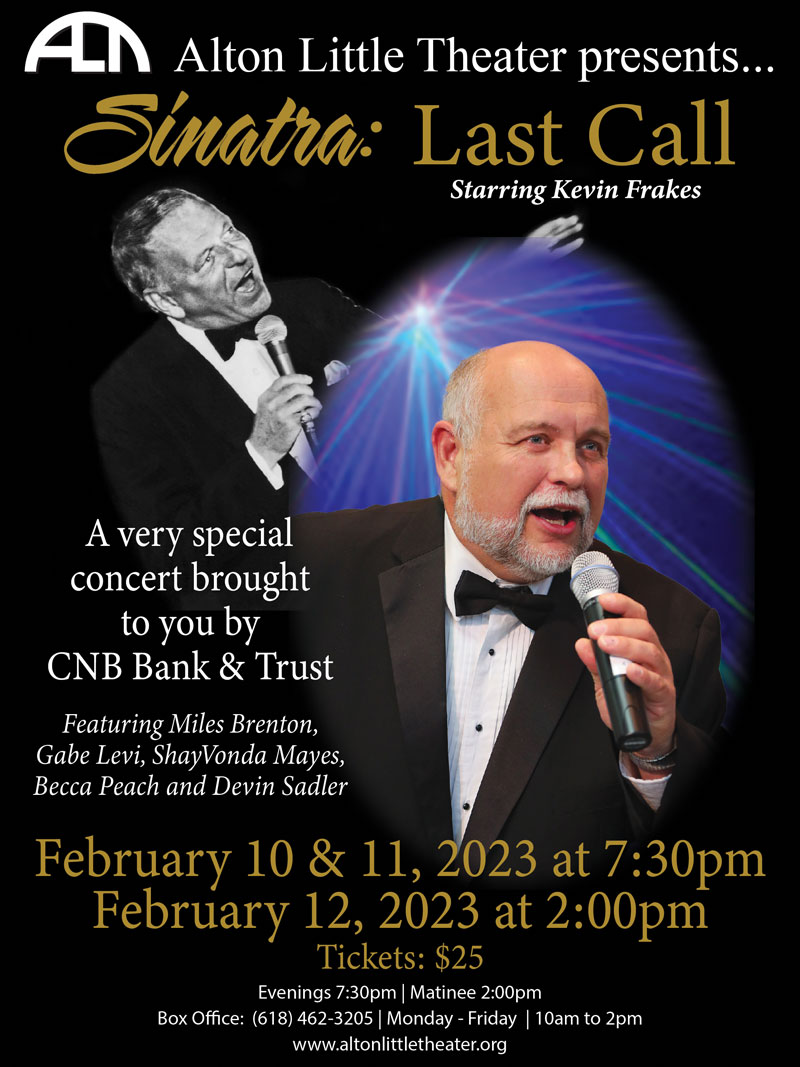 SINATRA: LAST CALL
Feb. 10th-11th, 2023 (Evenings – 7:30 pm)
Feb. 12th, 2023 (Matinee – 2 pm)

Concert – SINATRA: LAST CALL, starring Kevin Frakes & Company (Miles Brenton, ShayVonda Mayes, Gabe Levi, Devin Sadler & Becca Peach) is produced with financial support from CNB Bank & Trust. The Premier Concert Event of the 89th Season will Showcase the Life, Legacy, and Talents of Frank Sinatra's six-decade career and Remind us ALL why we can never forget "ole blue eyes!" Our hearts will soar as we remember the power, joy, humor, and beauty of Frank Sinatra AND Kevin Frakes!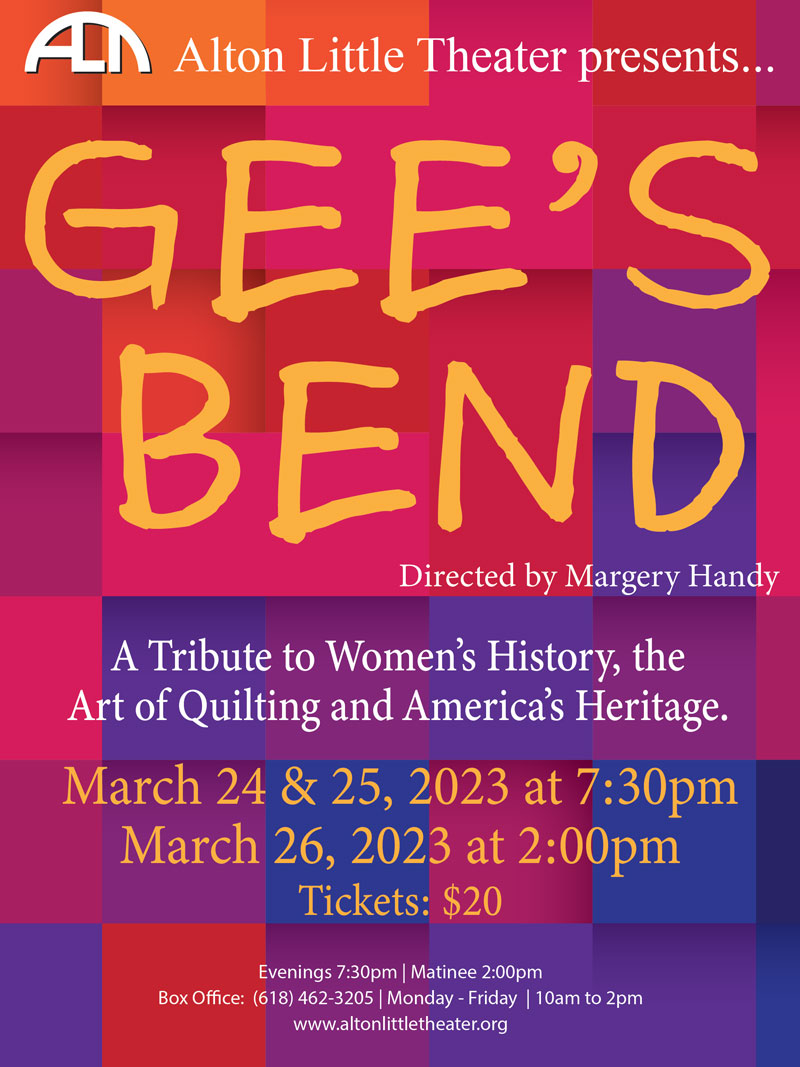 GEE'S BEND
Mar. 24th-25th, 2023 (Evenings – 7:30 pm)
Mar. 26th, 2023 (Matinee – 2 pm)

Commemorative Play – GEE'S BEND by Elyzabeth Gregory Wilder is the perfect dedication to celebrating Women's History, Quilters Month, and our American heritage; to be directed by ALT's newest director, Margery Handy. The play is inspired by the true stories of three generations of women in Boykin, Alabama. The play weaves the lives of quilters from 1939-2000 through turbulent times and the resilience that leads their spirits to new light and life! An Extraordinary Theatrical Achievement!
TICKET POLICY
Evening Performances at 7:30 pm and Matinee Performances at 2 pm, with the Theater opening ONE HOUR before Curtain; Late Arrivals will be seated at the discretion of the House Manager, and at a suitable break in the plays' action. FOOD and BEVERAGE Service has re-opened but we encourage patrons NOT to congregate in the Dorothy Colonius foyer but instead to purchase reusable, sealed cups that can be taken into the auditorium to enjoy beverages while watching the show!
These Changes will take an adjustment period but will allow the good folks of the Riverbend to still enjoy WONDERFUL  Live Theater (at a very affordable price!).  Additional new policies will be posted on the Website AND in the Completely DISPOSABLE PROGRAMS given out (NO recycling)
Please be patient as we figure everything out TOGETHER!