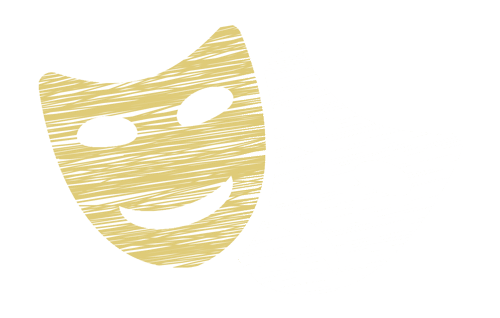 "GREAT theater is about challenging how we think and encouraging us to fantasize about a world we aspire to."
"Art is how we express our humanity, in all its dimensions. Through Art, we descend to the depths of our human natures and rise to the heights and everything in between. Theater, Music, Dance, Festivals, Galleries – ALL have had to cancel shows, ALL are hurting. Donations, Gift Certificates, Advance Ticket purchases –are ALL so needed. Without an audience, there is, eventually, no Art. YOU can be that audience."
HOT OFF THE PRESS –
NEW BEGINNINGS — FOR EVERYONE!!
*Alton Little Theater will collaborate & support a Summer YOUTH production of "PUFFS-OR seven increasingly eventful years at a certain school of magic and magic" (the Hilarious parody of Harry Potter)! The performances will be held at Alton High School auditorium (5) on July 29th, 30th, 31st (2x) and August 1st — Tickets just $10 — BUT OPEN AUDITIONS HELD AT THE ALT SHOWPLACE May 1st, 10 am – 12:30, with Callbacks scheduled for Sunday, May 2nd at 2 pm (Students 13-18 need NOT be students at Alton High. The production will be directed by Christy Doering, yet fully supported by the Production Team at ALT! Tickets will go on sale – June 1st!
*ALT WILL FINISH THE 87TH SEASON (finally!) IN STYLE & SAVINGS:
TERMS OF ENDEARMENT lovingly appearing May 14th – 23rd (8 performances)
THE FULL MONTY stunningly appearing July 16th – 25th (8 performances)
KONG'S NIGHT OUT stylishly appearing August 20th – 29th (8 performances)
**** But BEFORE we can ACT we have to hold AUDITIONS! **************
THE FULL MONTY – Auditions April 24th, 10 am and April 25th, 2 pm at the Showplace
KONG'S NIGHT OUT – Saturday, June 5th, 10 am
(See ALL other 2021 Audition Dates NOW posted on the Auditions page)
* ALT wants ALL Current Season Ticket holders & Theater lovers EVERYWHERE to (finally) see the last THREE Shows of the 87th Season — BEFORE WE LAUNCH THE GREAT 88TH SEASON WHICH BEGINS SEPTEMBER 2021 — SO We're STILL offering a 3-Show Steal OF A DEAL package for $50 for Three Shows (a savings of $15) Call Box office 618-462-3205 TO Take Advantage of this DEAL BEFORE June 1st!
87th Season Tickets include SISTER ACT, TERMS OF ENDEARMENT, THE FULL MONTY, and KONG'S NIGHT OUT – SPRING FLING – FLEX TICKET Available for Purchase Now!