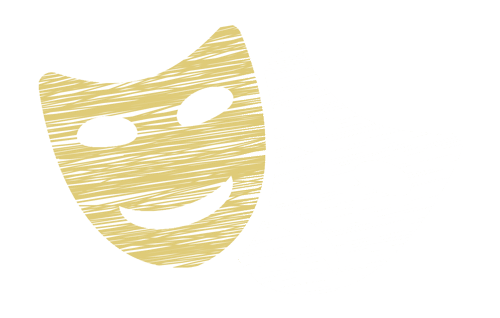 "GREAT theater is about challenging how we think and encouraging us to fantasize about a world we aspire to."
"Art is how we express our humanity, in all its dimensions. Through Art, we descend to the depths of our human natures and rise to the heights and everything in between. Theater, Music, Dance, Festivals, Galleries – ALL have had to cancel shows, ALL are hurting. Donations, Gift Certificates, Advance Ticket purchases –are ALL so needed. Without an audience, there is, eventually, no Art. YOU can be that audience."
The LEGENDARY 87th Season
87th Season Tickets include UNNECESSARY FARCE, THE MIRACLE WORKER, SISTER ACT, TERMS OF ENDEARMENT, THE FULL MONTY, and KONG'S NIGHT OUT – ONLY $78 ON SALE NOW
HOT OFF THE PRESS
BRIGADOON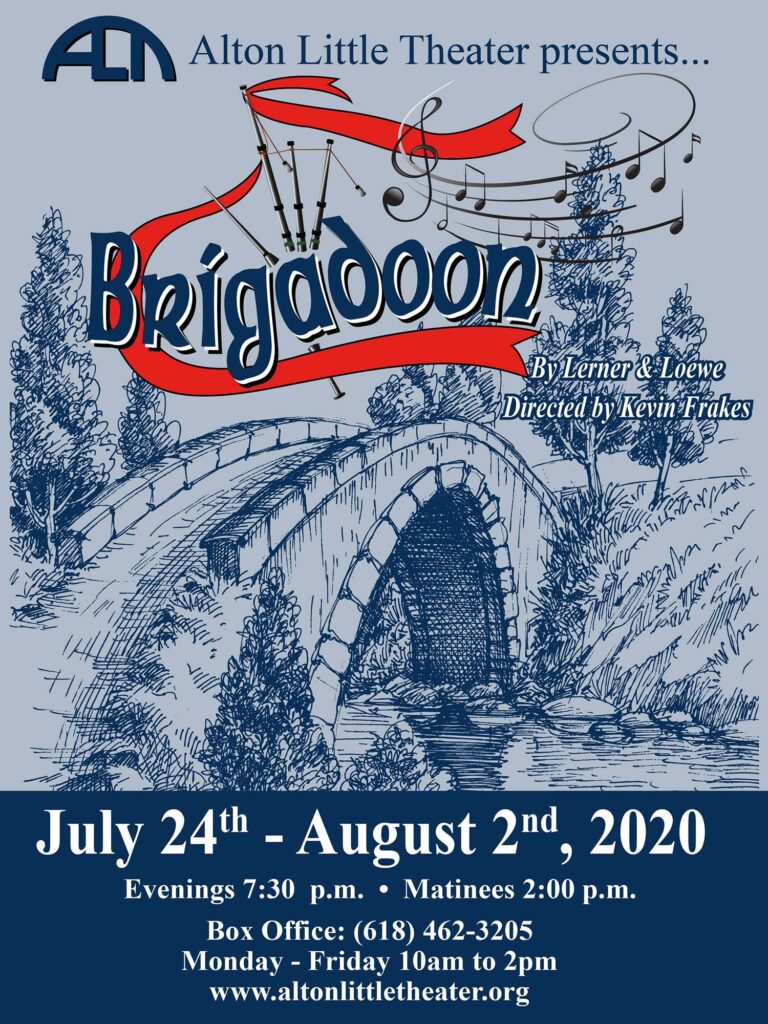 Alton Little Theater made the difficult decision to postpone the planned Summer Blockbuster of SHREK to July 2021 due to the COMMITMENT to Season Ticket Holders and Pre-PAID Ticket holders who had looked forward to seeing BRIGADOON in all its Musical Glory. However, there will likely be a reduction in seating plans (to accommodate Social Distancing) and EXTRA Safety Precautions in place –SO WE ASK THAT EVERY SEASON TICKET HOLDER AND PRE-PAID TICKET HOLDER CALL AND RE-RESERVE A SEAT FOR ONE OF EIGHT PERFORMANCES OF THE SHOW.
JULY 24TH THROUGH AUGUST 2ND.  For TWO Months (May 14th through July 14th), ALT will ONLY reserve seats for Paid Subscriptions or Previously Purchased Tickets—THEN, July 15th through 24th, ADDITIONAL TICKETS WILL BE SOLD IF SEATS ARE AVAILABLE and Additional Performances may be added since initial seating will likely be limited to (100) people in the spacious Auditorium.
ATTENTION SEASON TICKET HOLDERS
Patrons still looking for an option for unused Tickets to the Cancelled production of HOLY LAUGHTER, need only call the Box Office (618) 462-3205 and chooses an option of refund, discount on Season Ticket for 87th Season, or FREE Ticket for one of the EEE Series!
UPCOMING EVENTS

Tickets sold to the public, starting July 14th for BRIGADOON! Call the Box Office 462-3205 for available seats.
The People's Pick for Outstanding Entertainment Venue!